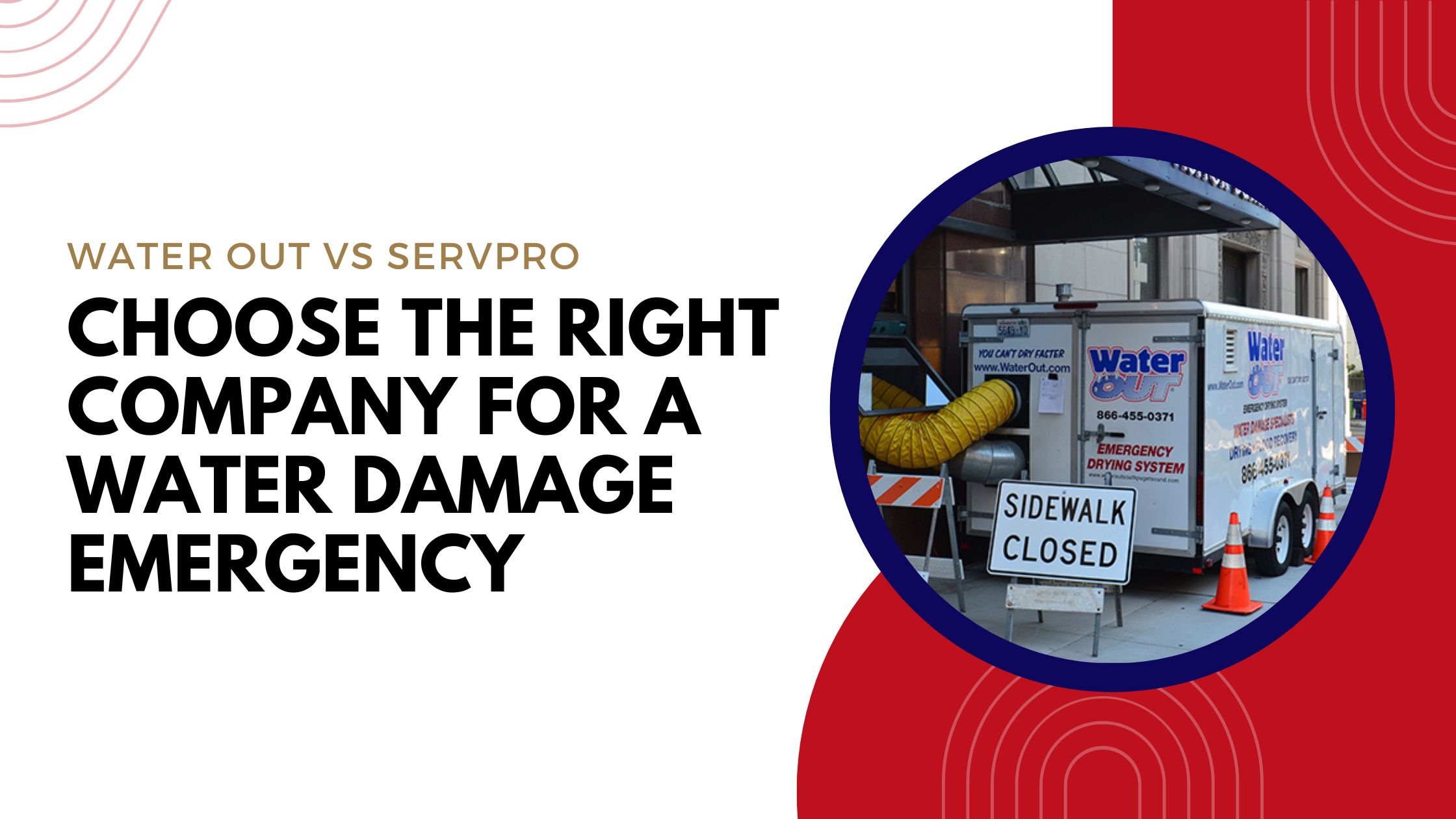 A water emergency in your home or business can be stressful and chaotic. Taking immediate steps is crucial to removing water and preventing more extensive damage. Choosing the right water damage restoration company could be the difference between preserving your home and a lengthy reconstruction process.
How can the water removal method prevent further damage?
Both Water Out and Servpro take immediate action to remove water from the flooded area but their main contrast is in their methods.
Water Out's patented drying process imitates desert evaporation. In the desert, heat transfers energy to the water molecules which causes them to move faster and turn into vapor. The Water Out trailer does something similar by raising the temperature of the air before introducing it into the home. It has an RH (Relative Humidity) of 2% for quicker evaporation. The hot air absorbs the evaporated water and is pumped back into the trailer. The Water Out trailer can remove three hundred gallons of water daily, resulting in the complete absence of excess moisture.
Servpro uses pumps to get the visible water out of your home. Then they use water-extracting tools to remove the moisture in the air. Specialists have to visit your home daily during the entire process to ensure everything is drying properly. Subsequently, they have to check the performance of the drying equipment and readjust it as needed.
What are the long-term effects of water damage and restoration?
Servpro's restoration process includes removing unusable materials that didn't dry quickly enough. This may comprise of tearing out the damaged area and even rebuilding entire parts of your home. This could lead to you being vacated from home for longer than you would like. It can also be more harsh on the home, and a stressful restoration solution for the homeowner. For business owners, this can be detrimental. Being closed longer for repairs and restoration can make it difficult to get back on track physically and financially.
How can the methods used to remove water and moisture affect the cost of restoration?
Water Out's method has proven successful in preserving furniture, flooring, and items that would otherwise be lost. This method also prevents long-term damage from mold, bacteria, and odor. Water Out's process works in a matter of days. Other restoration companies may take weeks or months. Servprotakes three to five days just to complete the initial removal of water. The time taken depends on the severity of the water damage and can increase considerably based on the structures and items damaged and demolition needed. This extended time for repairs and restoration can become costly, especially for businesses.
Water Out is a proven method for water damage restoration that is gentle on the home and the contents within. It is also the faster, more efficient, and effective method of remedying water damage. The next time you have a water damage emergency, your first act should be to call Water Out South Puget Sound at 360-455-0371.