---
Water emergencies are not planned events. Having an emergency action plan will save you time and money.
Your business is your livelihood. The longer it stays closed after a flood, the less likely it will survive. TIME IS THE ISSUE.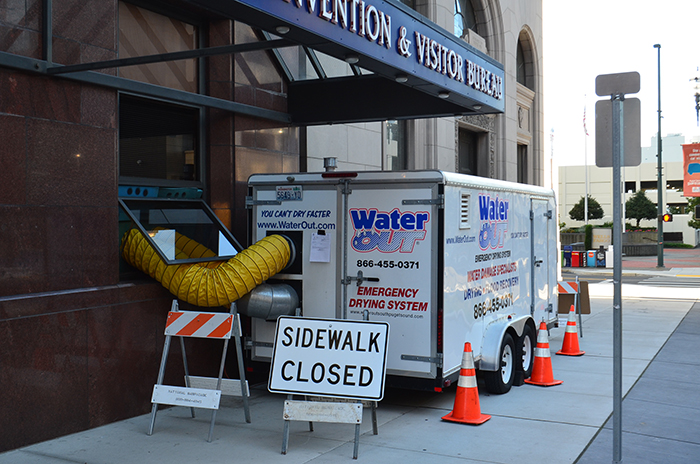 Commercial Water Damage Restoration is one of our specialties. There is no time to waste when your business or workplace becomes flooded. Statistics prove that the longer a business stays closed the less likely it will successfully reopen. Now is the time to call in the experts: Water Out South Puget Sound. You need the drying capacity that only Water Out can provide. A single Water Out trailer can extract 300 gallons of water per day.
Water Out can handle a wide variety of commercial water damage restoration operations–large, small, high-rise, municipal, corporate, etc.